Verizon News: Bite Into Apple!
By Arnab Ghosh, Gaea News Network
Wednesday, January 12, 2011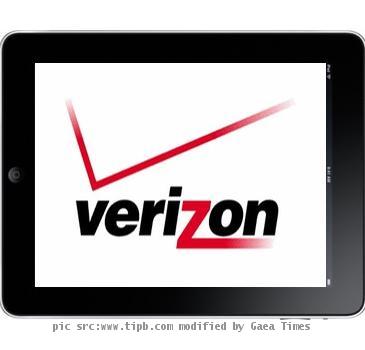 ARTICLE CONTINUED BELOW
SAN FRANCISCO (GaeaTimes.com)- After a lot of speculations and wait the Apple iPhone is finally landing on Verizon's network in USA. While this gives the users tired with lackluster performance of AT&T network a better alternative thee are some issues that have been raised by the industry experts. It is quite well known that Verizon has CDMA network which differs from rival AT&T's GSM standard. Therefore, the iPhone users who have been used to GSM technology may face certain hiccups after switching to Verizon. Now it remains to be seen if Verizon can address these issues effectively.
For a change Verizon will not load the CDMA iPhone with its own apps which is the case with the Android OS based phones sold by the company in USA. Verizon has also been criticized earlier for literally forcing the users to use its Navigator subscription GPS app and V CAST mobile music store. It has also faced the wrath of users for installing Bing in some Android phones ad removing the default Google search. Apple has maintained that it wants the Verizon iPhone users to get the same experience as those received by earlier users. The iPhone App store provides access to a huge number of applications that are approved by Apple.
The new thing in the Verizon iPhone is that it will have support for 3G Mobile Hot-spot and AT&T users do not have access to this feature yet. Verizon is going to offer the iPhone for users for use on its 3G network. Even though it has not said anything on data plans yet market speculation is that there will be an unlimited data scheme for its iPhone users.