VLC Player to be Integrated with Android in Coming Weeks
By Turjo, Gaea News Network
Tuesday, December 28, 2010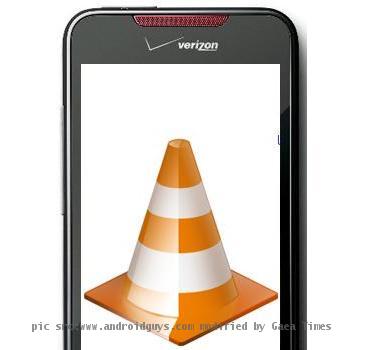 more images
After it's famous debut over popular devices like iPhone, iPod touch and iPad, VLC media player is ready to enter the Android market pretty soon. However, it has also been cautioned that the first release which will be a beta version of the software won't be supported on all devices including numbers of popularly used media codecs.
ARTICLE CONTINUED BELOW
This open source product proved successful in making its entry to Android only for OS's latest version Gingerbread NDK [native development kit] to have laden with numbers of improvements. The first version of VLC for android [v1.0] which is other than the beta version with the later one to be released first, will have included support for DivX.
The Windows Version of VLC player supports multiples of input media including UDP/RTP Unicast, UDP/RTP Multicast, HTTP/FTP, MPEG encoder, Video acquisition etc. while the supported input formats include MPEG [ES, PS, TS, PVA and MP3], AVI, ASF/WMV/WMA, MP4/MOV/3GP etc. Further, the supported video & audio formats by windows version of VLC player include MPEG-1/2, MPEG-4 ASP, DivX 4/5/6, WMA . Vorbis, FLAC, Mod [.s3m, .it, .mod] etc.
However, it is still unclear which android tablets and smartphones will the VLC's Android app support. But a lead developer from the project, Jean-Baptiste Keampf has hinted that all popular android devices including smartphones and tablets will all be able to fine tune with VLC's Android avatar.