VogDUO PS0517 Green Wall Charger help you save energy
By Jayita, Gaea News Network
Tuesday, December 21, 2010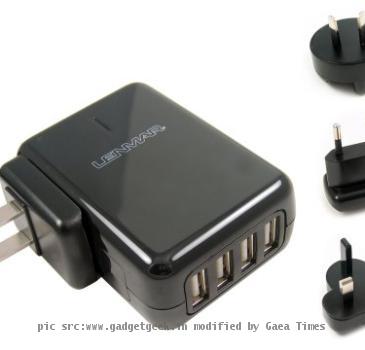 more images
Are you fond of green gadgets? Then this gadget is only made for you. VogDUO PS0517 Green Wall Charger is a eco-friendly gadget that consumes less energy and prevents energy loss.
ARTICLE CONTINUED BELOW
In general, most of the chargers consume energy even if the device plugged to them is fully charged. Here lies the difference. With VogDUO PS0517 Green Wall Charger user can set up charging time to 2, 4, 6 and 8 hours depending upon the device attached to it. After this fixed time, the charger will automatically stop and will not consume any energy.
The green charger VogDUO PS0517 is small in size and has folding AC pin, capable of supporting the power output of up to 5V/2.1 A.
With this latest charger you can charge variety of your USB powered devices including Mp3 players, iPod, iPhone, iPad, digital camera, mobile phones and many others.