Vudu and PS3 Ties Knot Next Week
By Avik, Gaea News Network
Thursday, November 18, 2010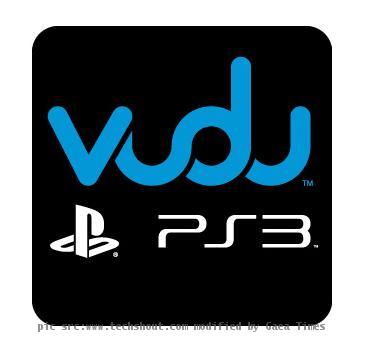 more images
PS3 owners will now get even more out of their PS3 consoles as they will soon have the liberty to watch HD videos, thanks to Vudu. Infact, PS3 users previously lacked sources on how to watch high definition movies from their game console, as on-demand streaming service. The good news comes as Vudu has just signed a deal with Sony for an exclusive PS3 app.
ARTICLE CONTINUED BELOW
For those of you don't know let me brief you, Vudu happens to be one of the leading providers of online pay-per-view HD movies, and one of the very few that truely offers streaming movie titles in full 1080p HD.
Despite the fact that Vudu is potentially a threat to Sony's own PlayStation Store video marketplace this deal is being carried on by Sony probably to help their faithful followers.
As it is offering Netflix on the PS3 is different. That's because it is a subscription-based, all-you-can-eat video service. The major setback is that it doesn't offer new titles and pathetically forces customers to sign up for a monthly billing service. Well, almost the same applies to Hulu Plus as well.
But the fact remains that Vudu offers the exact same service as the PlayStation Store - the ability to buy movies the moment they come to home video, they provide discounted rates for renting movies, and the user's choice for standard or high definition.
Whatever it may be, Vudu App will be out in the middle just next week and won't cost you anything to get it installed. Already a huge number of titles are lined up, so sit back and relax, get entertained.