Why Switch Over To SiftKey For All Your Touchsceen Typings?
By Shaon, Gaea News Network
Monday, November 8, 2010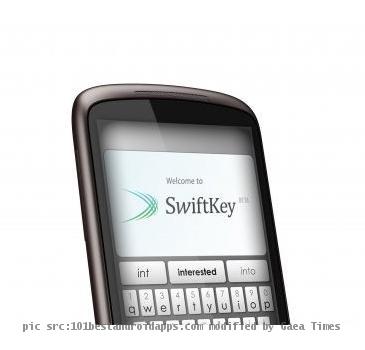 more images
What does every other smartphone releasing in the market has in common? Yup they all have touchscreen. So when you find that your spanking new $600 phone refuses to understand what you are typing half the battle is lost. So in order to make the typing process a tad bit easier many 3rd party apps have been developed just to take care of that.
ARTICLE CONTINUED BELOW
SwiftKey is a nifty app you could use in that regard. It utilizes a traditional keyboard but what separates this nifty app from the rest is its hyperactive predictions. While most layouts consider only the letter of the words in use the SwiftKey enables the user to get smart predictions based on the word that appeared before it. It uses an algorithm that learns your writing patterns. It even remembers the phrases you use most often. Coupled with a extremely tolerant learning curve and the awesome free tag that its available for in the Android marketplace. The app would be a sure shot feature on any Android based smartphones in the market. You can also add shortcuts wherein you would be able to delete the last word by swiping on the keyboard.
The only perceivable con of this app is that it requires the installation of a language module to enable prediction. It does not do fancy stuff like its other gesture based cousins around, but it does a solid job of all that it sets out to achieve. Whats more is that the other alternatives would cost you and still wont deliver the same level of accessibility.