XtremeMac Introduces Three New USB Chargers
By Turjo, Gaea News Network
Thursday, January 6, 2011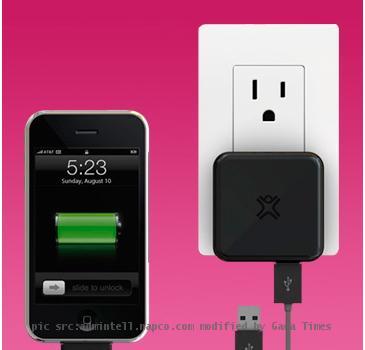 more images
The Consumer Electronics Show or better known as the CES is not only about high-end devices. But also about various useful accessories also. XtremeMac has officially unveiled a series of new USB chargers that may look like any other USB charger out there, but they have a few extra features in store.
ARTICLE CONTINUED BELOW
The first of the bunch is the universal dual USB charger. It provides 10 watts of power to both USB ports, which means you'll have space enough to charge two of your devices at once, in one plug.
And finally, there's the universal USB battery pack and charger. It's meant to charge batteries while it's not plugged into the wall, and then provide power to your devices when it's connected to a wall outlet.
Prices start at $14.99 for the dual USB charger, $24.99 for the universal USB car charger, and $59.99 for the battery pack/charger combination.